Waste medicines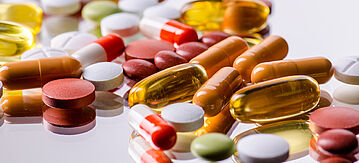 If medicines are no longer needed and pharmacies do not take them back voluntarily, they have to be disposed of with household waste or – if this is an option in your community – can be returned to a pollutant collection point or mobile pollutant collection centre. In either case waste medicines will be treated in waste incineration plants or mechanical-biological treatment plants.
Waste medicines should never be disposed of in toilets or sinks as they would thereby enter the hydrological cycle. Since wastewater treatment plants cannot hold back all substances contained in sewage, waste medicines would become a burden on the environment.
Disposing of waste medicines with household wastes, in contrast, does not pose any additional risks to human health. For the period a medicine is administered, care should be taken that it is handled safely. The same applies to when it is disposed of, just like any other waste that might pose a risk but inevitably ends up in household waste (for example razor blades, mouldy leftovers, residual cleaning agents). Since, as a general rule, the person causing waste is responsible for disposing of it, taking care of this is up to the individual consumer.
Since 1 June 2005, municipal solid wastes may only be landfilled after thermal or mechanical-biological pre-treatment. Landfilling pre-treated waste medicines does not cause any problems with regard to groundwater, as complex landfill liners and leachate collection systems ensure that pollutants, should they still be contained in the waste, do not reach the groundwater.