Government Funding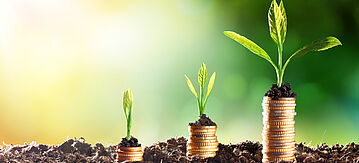 The Federal Ministry for the Environment, Nature Conservation, Nuclear Safety and Consumer Protection funds industrial-scale pilot projects in key environmental sectors such as climate protection and resource efficiency. These projects show how innovative technologies can be implemented to help to reduce and prevent harm to the environment.
The so-called Environmental Innovation Programme focuses on projects that are well suited for demonstration purposes and hence for replication. The projects also lead to further refinement both of the technologies involved and of the environmental regulatory framework. Small and medium-sized businesses receive priority funding.
Successful applications receive either a grant to cover interest on a loan from KfW, the promotional bank of Germany, or an investment grant. KfW looks after the administration and financial side of the programme, while the Federal Environment Agency manages environment technology issues.