Slider
Slider

European environmental data hack
The winners have been determined:
The team Greenspector won in the Climate Change challenge. Their prototype aims to combine information on the sustainability of companies from different sources in a simple to use app to allow consumers to compare companies on objective criteria.
In the Biodiversity challenge, the jury chose the prototype of WellBeeing. They want to connect beekeepers, farmers and local administrations through a map that allows to monitor the health of bee populations.
RosAthene won in the Circular Economy challenge. They aim to combine satellite and local data to better monitor plastic pollution routes in order to facilitate cleanup and prevent pollution in the first place.
The public vote went to Wisely. They decided to develop a prototype that helps consumers to plan their power usage according to the availability of renewable energy.
All four teams will receive mentoring over the coming months and are invited to Berlin to present their ideas to the European environmental ministers at a meeting at the end of September. Congratulations!
Code4Green 2.0
As we recover from the pandemic, Europe will be facing far-reaching decisions: How do we work towards a green recovery that is resilient, inclusive, and sustainable? We are currently undergoing both an ecological and a digital transformation. Digitalisation without regard for the environment and climate impact can exacerbate existing problems. At the same time, we cannot solve our environmental problems without digital tools and data.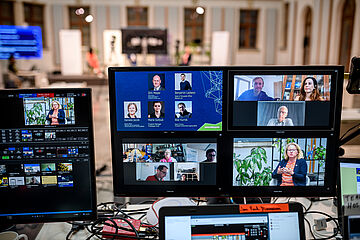 In 2018 the German Federal Ministry for the Environment, Nature Conservation and Nuclear Safety brought together teams from across Germany to solve pressing environmental challenges in the first sustainability hackathon of its kind. The problems we are facing don't stop at national borders, however – so neither do their solutions: Code4Green 2.0 brought together Europe's brightest minds to find innovative and data-based solutions to ecological challenges. We believe that a better and more sustainable future for Europe is possible by reaching out, thinking creatively, and working together.
This year's Code4Green Sustainability Hack went virtual. Each team focused on one of our three challenges: Climate Change, Biodiversity and Circular Economy.
With satellites, IoT sensors and environmental monitoring comes Big Data. Current solutions to environmental challenges are often fragmented due to the way this data is collected, especially across Member States. Finding solutions to assist in the timely and standardised collection of such data has never been this important.
We were looking for teams to build open source prototypes using environmental data to build solutions for all of Europe. Our data-coaches and experts provided guidance, support, and inspiration.
A total of 10,000 Euro was awarded to the three winning teams of the jury vote. In addition, the three winning teams as well as the winner of the public vote receive three months of tailored mentoring and coaching to take their prototype to the next level. Our mentors include industry professionals, innovation advisors and start-up coaches. The winning teams are invited to present their prototypes at the meeting of European environmental ministers in Berlin from September 30th to October 1st 2020.
Introducing the challenges
Challenge 1: Climate Change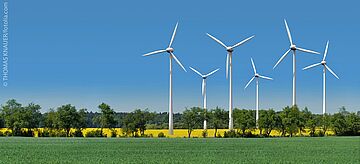 Climate Change is a central challenge for our societies in the coming decades. By switching to renewable energy, we can greatly reduce carbon emissions.
How can we use environmental data to better and more sustainably produce and store renewable energy in communities all over Europe?
How can we use environmental data and digital tools to mitigate and adapt to climate change at the same time?
Innovative and new solutions are needed for a transition to renewable energy, as well as to improve the quality of life for current and future generations
Challenge 2: Biodiversity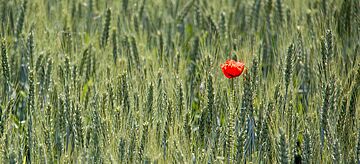 The unsustainable way in which we are currently using land is contributing to the loss of biodiversity. We need to reconcile the economic well-being of people and ensure the survival or diverse flora and fauna for the survival of our planet.
How can we use environmental data to make agriculture and land use more sustainable?
How can we use digital tools to support biodiversity?
How can digital technologies help to modernise biodiversity protection measures?
Giving back more to the planet than we take away is central to our common long-term well-being and prosperity.
Challenge 3: Circular Economy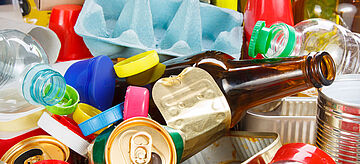 Producing goods depends on scarce natural resources that are often imported. At the same time, discarded products cause huge amounts of waste. We need to understand the ecological footprint of products better, use them longer and re-use resources at the end of their lifecycle.
How can we use environmental data to create solutions for a more sustainable production cycle?
How can we reduce waste, extend product lifetimes, and recycle sustainably?
Reducing our consumption and waste footprint, designing durable and easy to repair products and providing visibility to supply chains are all key building blocks of a European Circular Economy.
Winners, Prize and Jury
All teams presented their projects to a jury comprised of high-level representatives from the German Federal Ministry for the Environment, experts from EU environmental agencies as well as the start-up scene, including:
Dirk Meyer (BMU)
Marie Gutbub (Prototype Fund)
Prof. Dr. Daniela Jacob (Climate Service Center Germany)
PhD Blaz Kurnik (European Environment Agency)
Benjamin Ledwon (Bitkom)
All projects were evaluated based on the following criteria:
Degree of innovation
Sustainability
Social benefit
Technical implementation
Presentation
Panel Discussion: "Sustainable, innovative, social - shaping the European way of digitalisation"
Code4Green featured a high-level panel discussion on how Europe can shape a unique path towards a sustainable digitalisation and how we can promote a value-driven tech-ecosystem on our continent. Frontrunners in leveraging digital technologies for our planet from both the public and private sector discussed what role environmental innovations and open government data play in this process.
Panelists:
Svenja Schulze (Federal Minister for the Environment, Nature Conservation and Nuclear Safety)
Francesca Bria (President of the Italian Innovation Fund)
Hans Bruyninckx (Executive Director of the European Environment Agency)
Lukasz Gadowski (Founder and Head of Team Europe)
Moderators: Dan Sobovitz and Stéphanie Pradier
The hackathon is supported by the following partners: