Tips for sustainable travel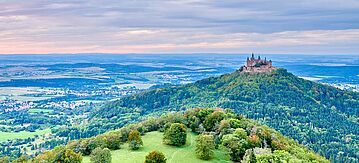 Whether through the choice of travel destination, means of transport or through behaviour at the destination, there are numerous ways people can protect nature. Travelling by plane in particular leads to the release of tonnes of climate-damaging greenhouse gases. Travellers can now offset the CO2 emissions produced by their flight elsewhere, for instance through Atmosfair, a non-profit organisation. An emissions calculator tells travellers the amount of climate-damaging gases produced by their flights and passengers can then pay a donation to Atmosfair that will go towards certified climate action projects. For instance, the amount of CO2 emissions produced on a round trip from Berlin to Mallorca can be compensated by donating 22 euros to a climate action project.
Zero Impact Camps is a website designed specifically for young people. The website provides information about ways to travel sustainably and about the consumption of natural resources that results from the choice of destination, accommodation and activities, the so-called ecological rucksack.
NaturSportInfo is an information system run by the Federal Agency for Nature Conservation (BfN). The website provides those looking for a sports-based holiday with information on the environmental impacts of various recreational and sports activities.