International / EU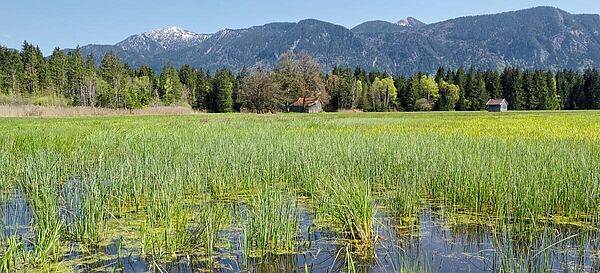 Biodiversity knows no borders. International cooperation in addition to national measures for the protection and sustainable use of biodiversity is therefore vital.
Biodiversity and ecosystem services such as food, clean water and medicine are essential for the survival of humankind. Nevertheless, their status is deteriorating dramatically. The rate of global species extinction is dozens to hundreds of times higher than the average over the last ten million years. Up to one million species are at risk of extinction, many within the next few decades. These conclusions are reached in the global assessment report on the state of nature adopted by the Intergovernmental Science-Policy Platform on Biodiversity and Ecosystem Services (IPBES) in May 2019.
Around the world, many efforts are being made to conserve biodiversity. This objective is firmly anchored at the level of the United Nations, for instance as one of the 17 Sustainable Development Goals. One of the objectives of Goal 15 "Life on land" is to halt the loss of biodiversity.
The Convention on Biological Diversity (CBD) was established in 1992. Internationally, it is the most comprehensive convention on biodiversity and aims to bring the environmental, economic and social aspects of biodiversity management into harmony. The goal of the CBD Conference of the Parties in China (CBD COP15), which was postponed due to the coronavirus pandemic and will be convened in two parts in October 2021 and early 2022, is for the international community to adopt a new global biodiversity framework. The BMU is working with its European and international partners for an ambitious framework and improved implementation.
Beyond political processes, the BMU directly promotes projects for the protection and sustainable use of biodiversity around the world under its International Climate Initiative (IKI). The IKI is the most important instrument of the BMU for the international financing of climate action and biodiversity conservation. Since 2011, conserving biological diversity has been a separate funding priority within the initiative. In this area, the IKI supports partner countries in achieving the objectives of the CBD to counteract the dramatic loss of nature worldwide. To date, the IKI has supported over 300 biodiversity-relevant projects with a total funding volume of over 1.3 billion euros (2008 to 2020).
The linked pages present various agreements on and instruments for the international protection of biodiversity.