LIFE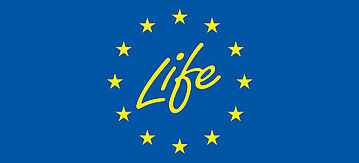 LIFE (L'Instrument Financier pour l'Environment) is the only EU funding programme exclu-sively geared towards the support of environmental projects. The programme was initiated in 1992 and has since contributed to measures in the areas of biodiversity, environment and climate action. The funding area LIFE Nature & Biodiversity aims at protecting species and habitats of community-wide importance. The programme focusses on establishing and man-aging the European Natura 2000 network of protected areas. The Environment sub-programme includes the areas water, waste, air, resource efficiency as well as environmen-tal governance and information. The latter include testing of policy and management con-cepts geared towards environmental problems and demonstrating innovative technologies with a view to links between environment and health. The Climate action sub-programme is aimed at adaptation and mitigating the impacts of climate change. Projects on climate gov-ernance and information are also eligible for support. Projects in very different areas such as energy, agriculture, afforestation, transport and tourism can be implemented under the three programme categories.
The total budget of LIFE for the funding period 2014 - 2020 totals 3.456 billion euros. Of this sum, 81 percent are earmarked for projects in the member states.
Public and private entities from EU member states are eligible for funding from the LIFE pro-gramme (e.g. authorities, commercial organisations, non-commercial organisations, NGOs). Every year the European Commission funds new projects. Applications can be submitted to the European Commission once a year. The best projects are selected to receive funding.
The Federal Environment Ministry commissioned the company ZUG with setting up an advi-sory centre on the EU LIFE programme for Germany. The work started in spring 2019. Con-tact details and information are available on the home page of the advisory centre.
Last updated: 17.02.2020