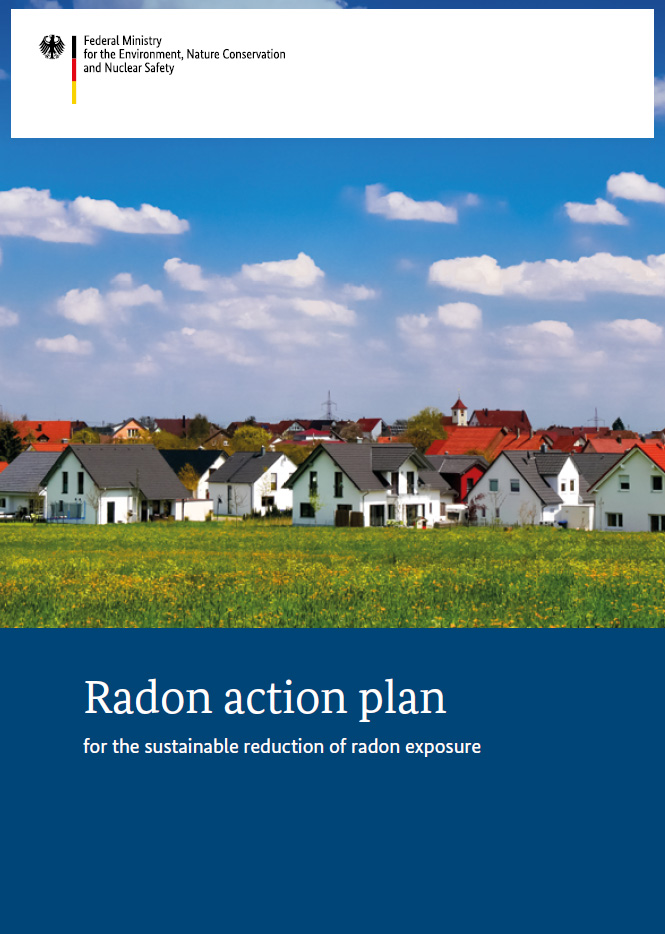 for the long-term reduction of radon exposure
Radon ist ein natürlich vorkommendes radioaktives Edelgas. Es ist unsichtbar, geruch- und geschmacklos und entsteht als Zwischenprodukt beim Zerfall von natürlich vorkommenden radioaktiven Stoffen im Boden. Radon kann durch Wegsamkeiten in Gebäude eindringen und sich in der Raumluft anreichern. Der Zerfall von Radon und seinen Zerfallsprodukten in der Lunge ist nach dem Tabakrauchen die zweithäufigste Ursache für Lungenkrebs in Deutschland.
Der Radonmaßnahmenplan dient zur Information über die geplanten Maßnahmen von Bund und Ländern zum Schutz vor Radon in Deutschland.
Publication Date: 01.03.2019
Publication Type: Brochure
Format: DIN A4
Pages: 40
Editor: BMU
Publication number: 16006
Language: English