German Advisory Council on the Environment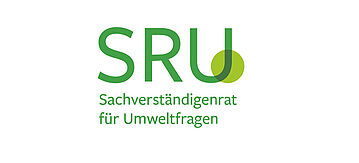 Established in 1972, the German Advisory Council on the Environment (SRU) is an independent body responsible for scientifically evaluating the environmental situation in Germany, drawing attention to undesirable developments and identifying ways and means of avoiding or eliminating them. Its recommendations for action are addressed not only to the Federal Government, but also to the federal states, local authorities, industry and the public. The Council submits an Environmental Report to the Federal Government every four years. Its latest report published in May 2020 is entitled "Für eine entschlossene Umweltpolitik in Deutschland und Europa" (In support of decisive environmental policy in Germany and Europe). Specific environmental problems are examined comprehensively in special reports.
The most recent special report "Demokratisch reagieren in ökologischen Grenzen - Zur Legitimation von Umweltpolitik" (Responding democratically within ecological boundaries - legitimisation of environmental policy) was published in June 2019. The SRU also issues statements and open letters in which it formulates recommendations on topical environmental issues. Its most recent statements include "Für einen flächenwirksamen Insektenschutz" (In support of widespread effective insect protection), "Wohnungsneubau langfristig denken" (Long-term thinking in construction of new housing) and an open letter "Für die Umsetzung ambitionierter Klimapolitik und Klimaschutzmaßnahmen" (In support of implementing ambitious climate policy and climate measures).
The SRU members are seven university professors from different disciplines with specialist expertise in the field of environmental research. They are appointed by the Federal Cabinet for a term of four years. The current term of office began on 01 July 2020.
Members
(Last updated: December 2022)
| Total | No. of women | Appointed by the Federal Government | Of these no. of women |
| --- | --- | --- | --- |
| 7 | 4 | 7 | 4 |
Last updated: 18.04.2023