Environmental Label Jury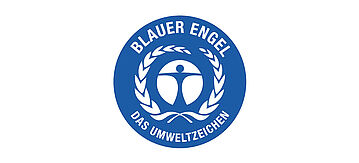 The Environmental Label Jury is the independent body responsible for awarding the German Blue Angel (Blauer Engel) ecolabel. According to its rules of procedure, the jury comprises up to 15 members. Up to 13 members are appointed for a three-year period by the Federal Environment Minister in consultation with the chair of the Conference of Environment Ministers. Members are selected from all relevant social groups and include representatives of environmental and consumer associations, trade and industry. In addition, two Länder appoint one representative each to the jury on a rotating basis. During the first meeting of each appointment period, the jury elects one of its members as chair. The jury generally convenes twice a year for its regular meetings. The chair represents the jury at events and discussions held outside the regular meetings. The members of the jury are independent and impartial; jury membership is voluntary.
Tasks and responsibilities: driving developments forward.
The Environmental Label Jury awards the Blue Angel ecolabel to products and services which – when taken in their entirety – are particularly environmentally friendly and at the same time meet the high standards of occupational health and safety and usability.
The jury decides which products and services are awarded the Blue Angel ecolabel. It also ratifies the award criteria and necessary documentation, which are developed on a scientific basis by the Federal Environment Agency with the collaboration of RAL gGmbH and other interested stakeholders.
Last updated: 20.08.2020