General Information
What is climate adaptation about?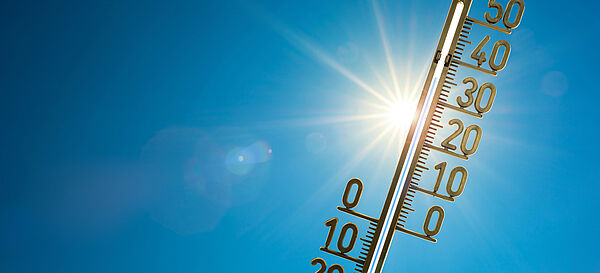 The climate is changing globally. As it changes, so do people's living conditions. Germany is no exception. Experts expect far-reaching consequences for the environment, economy and society if we do not at least succeed in keeping global climate change under control. Even if we manage to reach the ambitious EU target of limiting the rise in global average temperature to less than two degrees Celsius above pre-industrial levels, we will have to adapt to the impacts of climate change. Modern climate policy is therefore based on two pillars: prevention of greenhouse gas emissions and adaptation to the impacts of climate change that are already unavoidable.
The German Adaptation Strategy
On 17 December 2008, the Federal Cabinet adopted the German Strategy for Adaptation to Climate Change. The strategy creates a framework for adaptation to the impacts of climate change across Germany. It primarily describes the Federation's role and in this way provides guidance for other actors. The strategy lays the foundations for a medium-term process, which, with inclusion of the federal states and various societal groups, will progressively assess risks, ascertain action needs, define appropriate objectives and develop and implement potential adaptation measures. Besides outlining the current knowledge on the anticipated climate changes (globally and in Germany) and the impacts these could entail, the strategy also highlights possible climate impacts and options for action for 15 fields of action and selected regions. In addition, the strategy describes the international context and Germany's support of adaptation in other parts of the world. It also explains the next steps for further developing the German Adaptation Strategy.
The aim of the strategy is to create a national framework for action in order to prevent risks to the public, natural habitats and the national economy. This framework is intended to make it easier for the various levels of the Federation, federal states, local authorities and for individual citizens to identify impacts and adaptation needs, and to plan and implement measures. For instance, early incorporation of adaptation aspects into planning can save climate costs in the future.