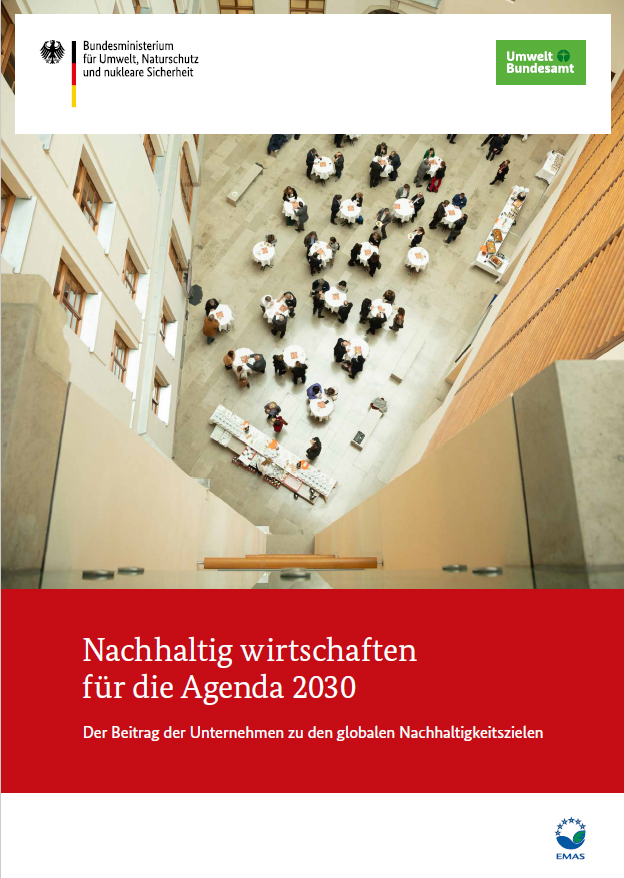 Der Beitrag der Unternehmen zu den globalen Nachhaltigkeitszielen
On 9 November 2018, more than 120 participants attended a conference at the Federal Ministry for the Environment, Nature Conservation and Nuclear Safety on the current topic "Sustainable management for Agenda 2030 - The contribution of companies to global sustainability goals". In addition to the presentation of certificates to the applicants for the German EMAS Award 2018 by Parliamentary State Secretary Florian Pronold, representatives of companies, associations and politics presented and discussed current topics in the context of corporate environmental management.
Introductory lectures on the opportunities and challenges for sustainable management were given by Sabine Nallinger, Chairman of the 2° Foundation, Martin Baxter, Managing Director for Policy Issues at the Institute of Environmental Management and Assessment (IEMA, UK), and Dr. Hermann Hüwels, Head of the Energy, Environment and Industry Division at the German Chambers of Industry and Commerce (DIHK). The results of six workshops held in 2017 and 2018 in various federal states were also included in the discussion. These results were included in the brochure, as were background documents on climate management, supply chain management, sustainable finance and integrated strategies, each with a focus on linking them to the company's environmental management system EMAS.
Publication Date: 01.02.2019
Publication Type: Brochure
Pages: 50
Editor: BMU
Language: German